Meet Dr. Ketsela
Welcome to Bethesda Dental Smiles where Dr. Nardos Ketsela is changing lives! Dr. Ketsela is a skilled and passionate doctor as it relates to her craft. Performing state-of-the-art dentistry and a compassionate bedside manner are what separate her from the rest.
Learn More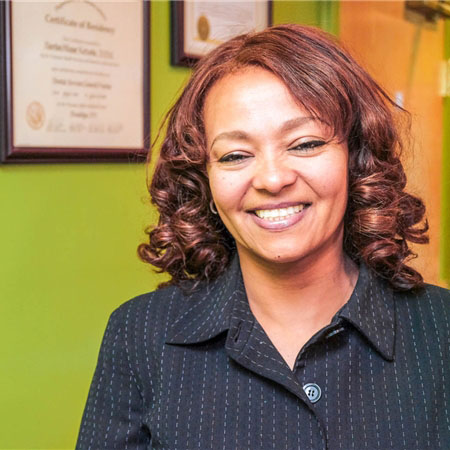 Welcome to Bethesda Dental Smiles
When you visit our Bethesda dental office, your smile is our top priority. Dr. Ketsela and our entire team are dedicated to providing you with the personalized, quality dental care that you deserve.
Experience all that modern dentistry has to offer, including a comprehensive list of general, restorative, and cosmetic dental services to meet the needs of the whole family. Our goal is to assist each patient in achieving and maintaining long-term dental health and a beautiful smile.
Some of the services we provide include:
Contact our Bethesda dental office if you have any questions or would like to schedule an appointment. Our team is more than happy to answer your questions. You may also use our online appointment request form!
"The dentist and her staff were very accommodating and friendly. My regular cleaning and additional work were worry-free and easy. I definitely recommend this office to anyone that may have a little anxiety about dentists or doctors. I will certainly go back."
- Justin H
"Dr. Ketsela and her staff are always a pleasure to visit. Their level of professionalism and customer service is through the roof!"
- Carolina L
"I am extremely sensitive with any dentist work and Dr. Ketsela gets me through with gentle hands. Always checking that I'm comfortable! I would highly recommend her to anyone."
- Christa F